Business at a Glance
The Company operates in the agro-industrial and integrated food business, from the production of animal feed to the manufacturing of Ready-to-Eat products.
The businesses are categorized into 3 product catagories.
CPF Worldwide
The Company*, associates, and joint ventures operate in agro-industrial and food business
in 17 countries
---
The Company* operate in 15 countries
Associates and joint ventures operate in 2 countries
Note: The Company* refers to Charoen Pokphand Foods Public Company Limited ("CPF") and its subsidiaries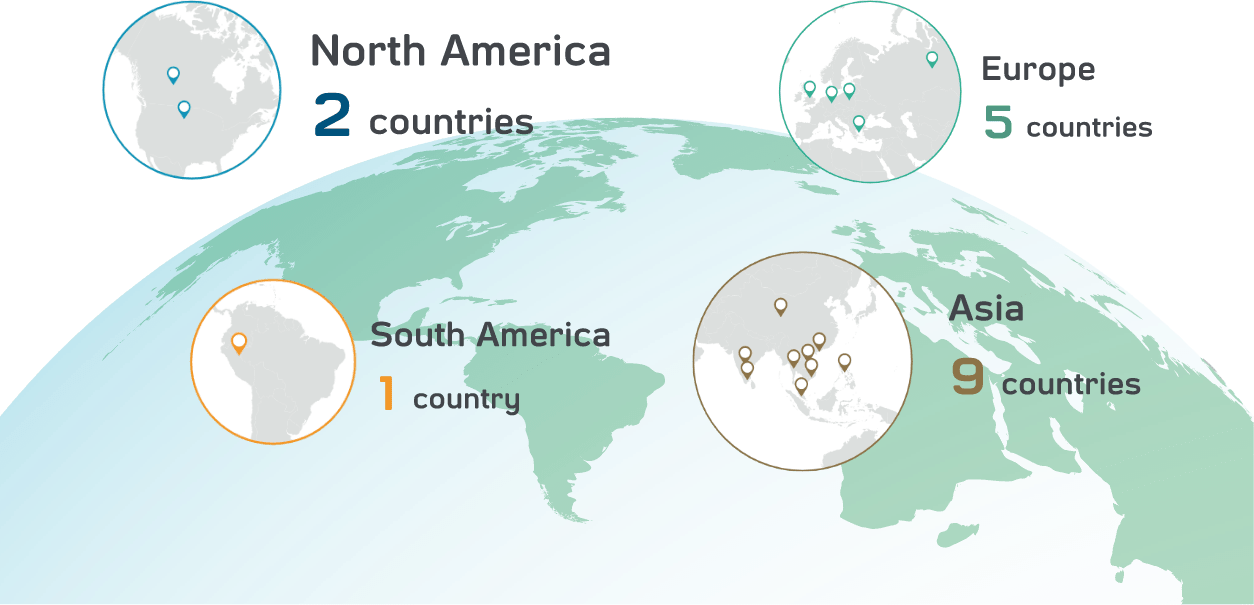 Performance Highlights 2022
Sales Revenue Breakdown
Financial Highlight 2022
Revenue from Sales
(Unit: Million Baht)
Total Assets
(Unit: Million Baht)
Net Profit*
(Unit: Million Baht)
Note: Net Profit* = Profit Attributable to Equity Holders of the Company.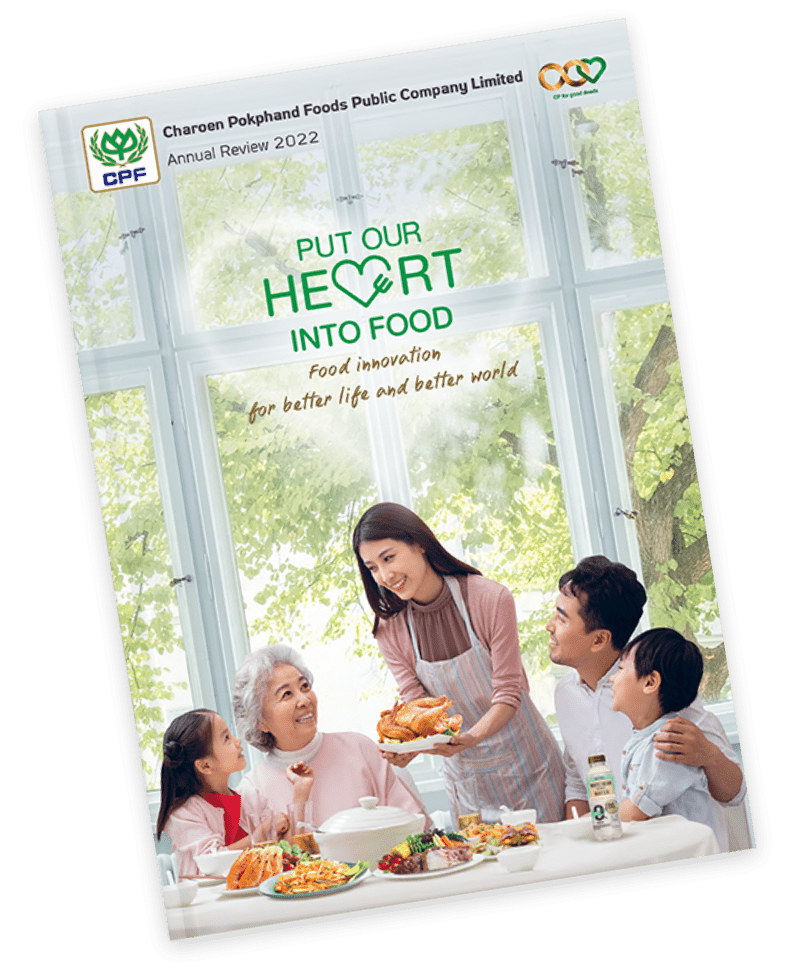 Annual Review 2022
We push forward our innovation and creation of top-quality products with high safety standards to achieve food security for global consumers along with sustainability for all.